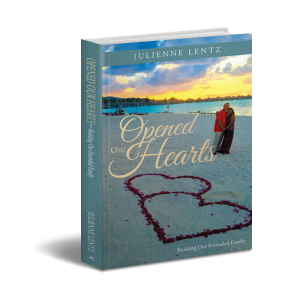 What happens when life throws curveballs?
Julienne would never guess her life would change drastically when a new hire walks into her life. Who starts out making anything but a great first impression, ends up being the love of her life. Their differences compliment each other and a workplace friendship begins. The more time they spend together, the more they feel as though they are meant to be. As the relationship grows, their secrets reveal uncanny coincidences.
Several years after their marriage when a path they choose almost costs them their relationship, they search for a new direction. The options that arise, the fears they must tackle, and how inevitably children help them deal with their own life's challenges.
God uses their hardships to change and enhance the lives of many including their own. Never would they imagine how their lives would unfold.